A place with WATER is a place of value
How do we treat the water?
Prior to Barrick's arrival, environmental mismanagement by past administrations had -for decades- adversely affected the water quality of communities surrounding the Pueblo Viejo operation. To reverse this situation, Barrick has designed an extensive network of more than 100 water treatment monitoring wells and 90 surface water quality stations to measure on-site water quality. This ensures due compliance with international water treatment standards. As a sign of integrity and transparency, Barrick reports to the Ministry of the Environment (MIMARENA) on these efforts every six months.
Barrick Pueblo Viejo undertakes participatory environmental monitoring where community members take water samples to be evaluated by independent, third-party laboratories and test the quality of this resource.
Barrick has invested over USD$375 million to restore the area's natural conditions. We are committed to the environment!
SUSTAINABILITY: VITAL TO THE PRESERVATION OF THE LOCAL ECOSYSTEM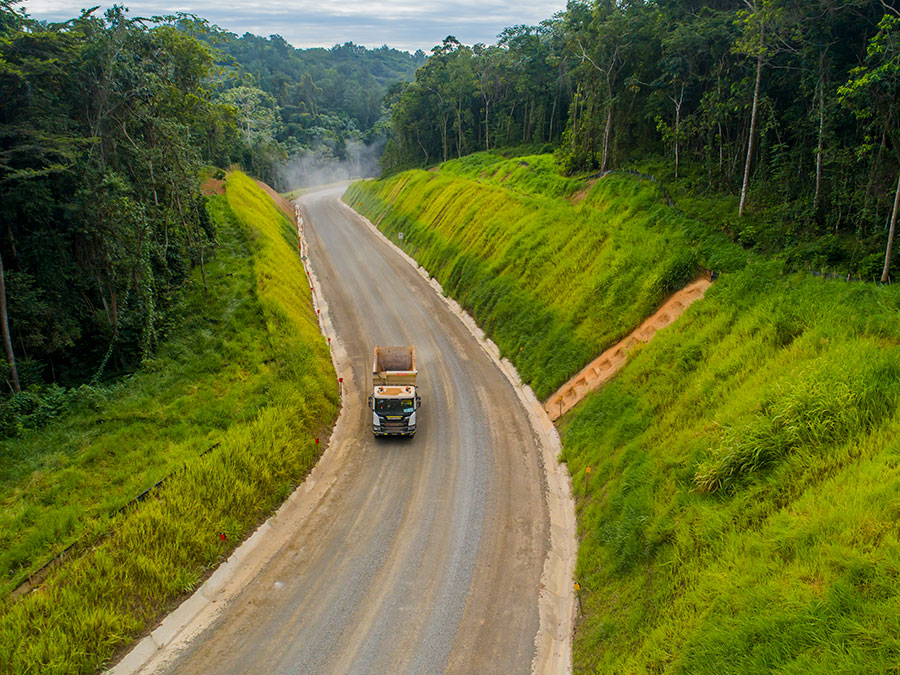 Our 2021 goal is to continue preserving the environment by replanting 16 acres and planting 186,026 new trees and shrubs.
We've worked on the relocation of more than 27 native species, transferring them back to their natural habitat so that they can continue blossoming.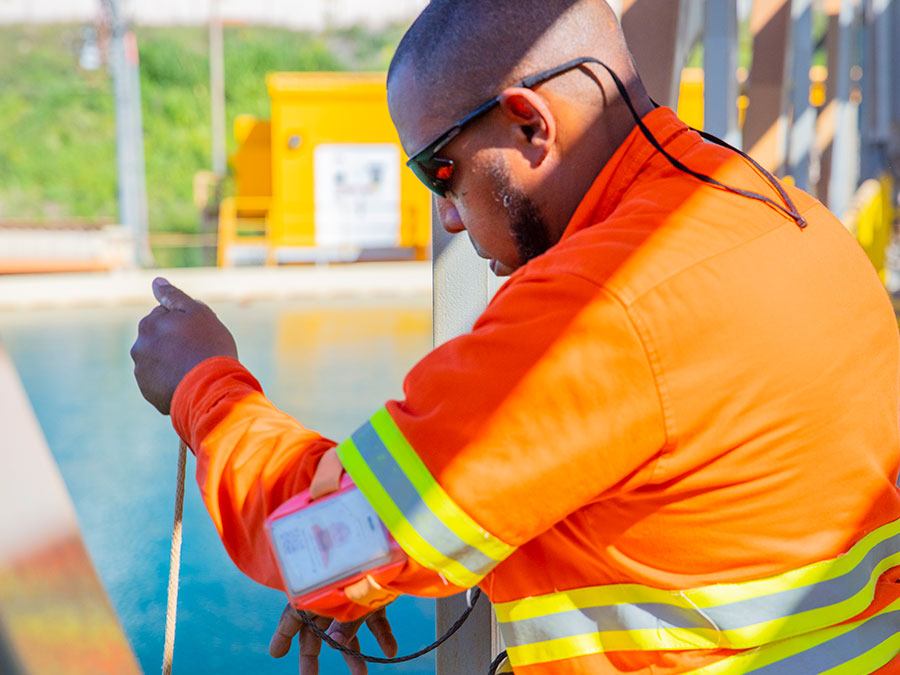 Since our inception, experts specialized in the preservation of natural resources have reforested more than 2.5 million m2 affected by past management.
LET'S ALL TAKE CARE OF OUR MOST VALUABLE RESOURCE: WATER
Since our arrival in Pueblo Viejo, our major focus has been to restore water quality for the benefit of the community and neighboring areas. We have worked tirelessly to design an extensive network of more than 100 monitoring wells and 90 surface water quality stations to ensure compliance with international water treatment standards, to create an ecosystem where aquatic life can thrive. In addition, we use piezometers daily to test groundwater quality, capable of measuring the quality of the resource and test its impact up to 10Km outside the project site.
Certainly. A tailings dam is the best alternative to continue protecting the environment, especially water resources, because it's the only type of storage that allows us to take care of the rock and water remaining after the process concludes. The dam allows us to treat the water and reuse it in our operations, in compliance with established standards.
It is of utmost importance to us to practice responsible mining, and we understand the importance of water to both our project development and the community. Hence, in addition to our groundwater monitoring, we conduct extensive daily monitoring per the highest international and national standards. We do all of this alongside the community to ensure that the water we return to the area is of the highest quality.
You are part of this value transformation too!
Every three months, we invite you to engage in our participatory environmental monitoring. In this way, hand in hand with our employees, we involve communities, leaders, and authorities in water quality sampling.